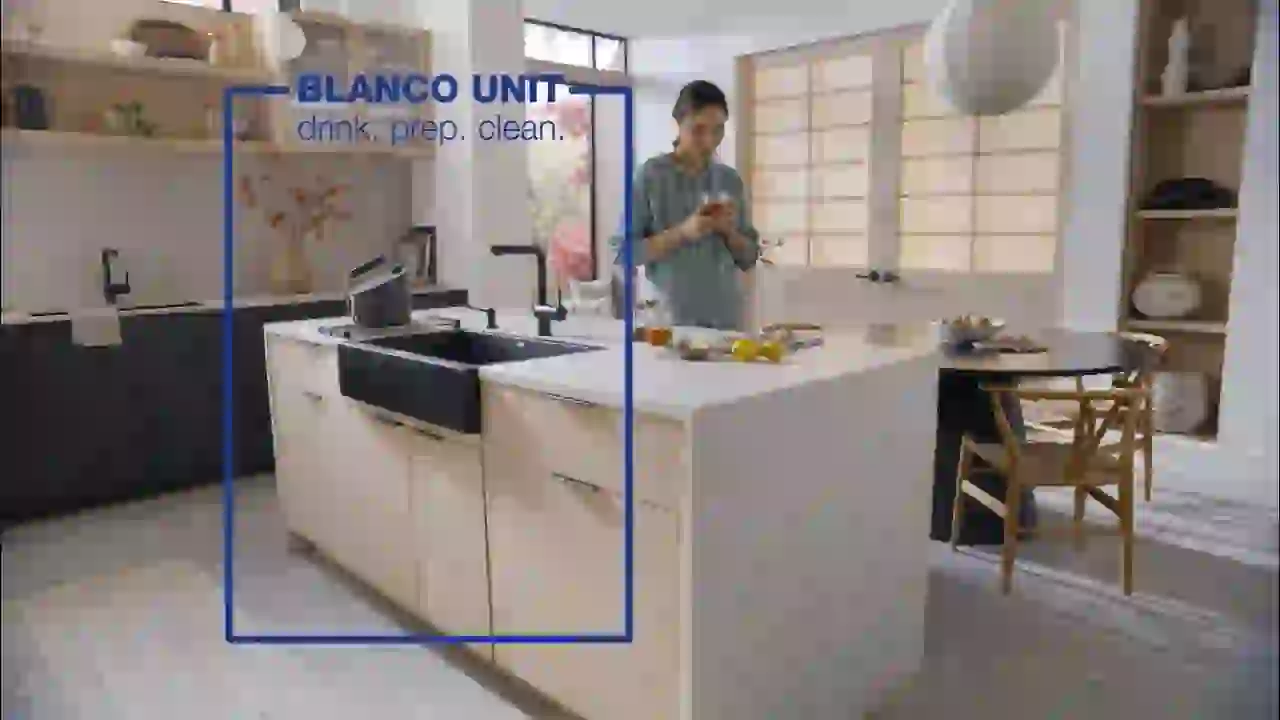 BLANCO is all about systems that are meticulously designed down to the finest detail for the kitchen water hub in residential homes. The brand has won over consumers worldwide with its modern design, ergonomic handling and reliable product quality. All components are perfectly integrated with one another, from the mixer tap to the sink, and all the way through to the base cabinet configuration. As such, BLANCO systems make a significant contribution towards sustainably upgrading high-quality kitchens around the globe with everyday convenience and benefits when it comes to preparing food, drinking and cleaning.
Founded over 95 years ago, the company is now an international prestigious premium brand for the kitchen water place. With subsidiaries in Europe, North America and APAC, plus its trading partners, BLANCO has a presence in about 100 countries all over the world and offers its customers a portfolio that is perfectly tailored to consumer needs. The company headquarters and key production sites are in south-west Germany.
Beautiful. Strong. Clean.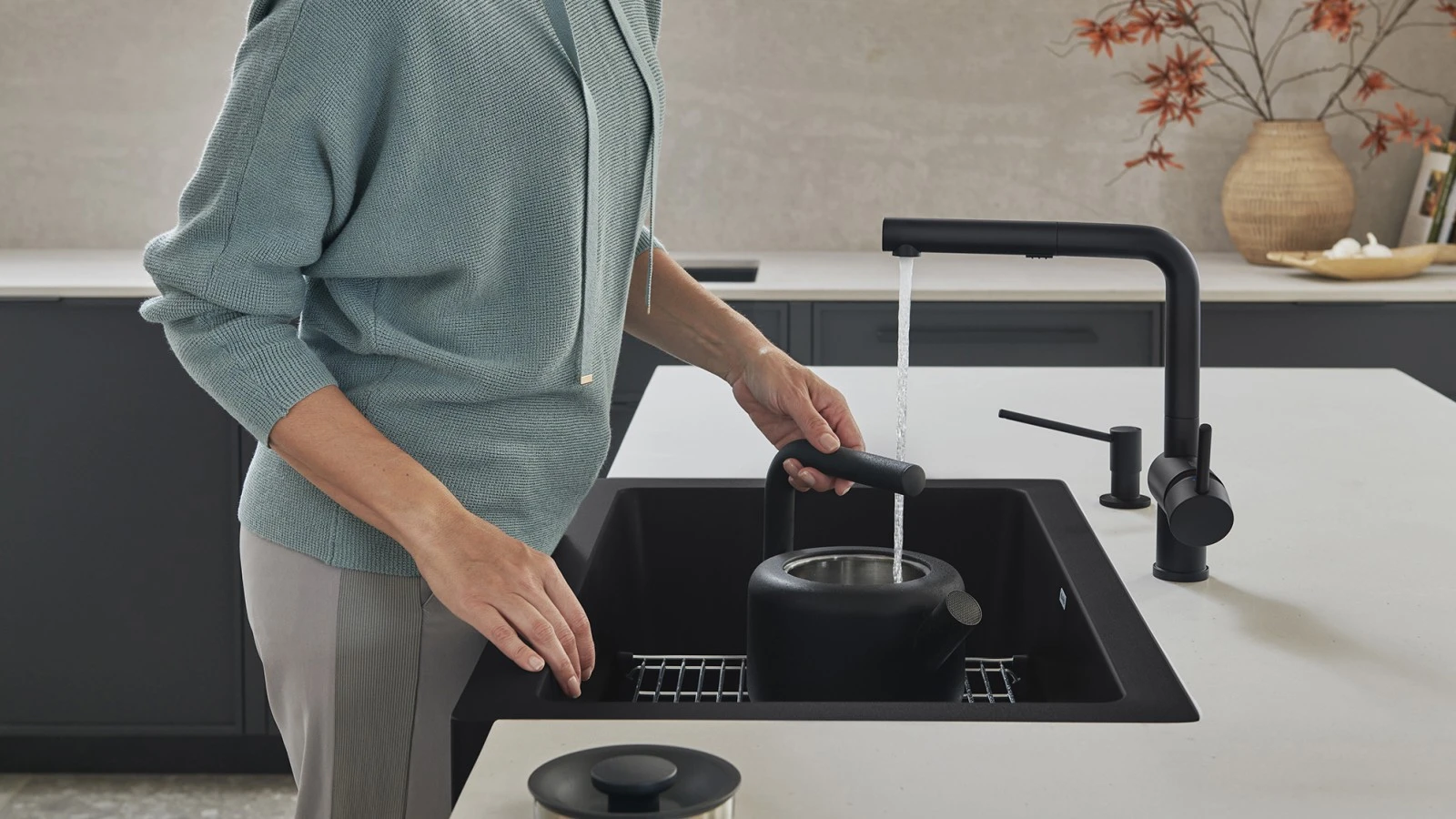 Silgranit sinks are admired around the world for their exclusive styles and designer color palette. The kitchen has become a central point in our homes and a reflection of our lifestyle. And your sink is an integral part of your daily kitchen routine. With such a wide assortment of styles, configurations, colors and sizes, we know you will not only find, but also fall in love with your new Silgranit sink.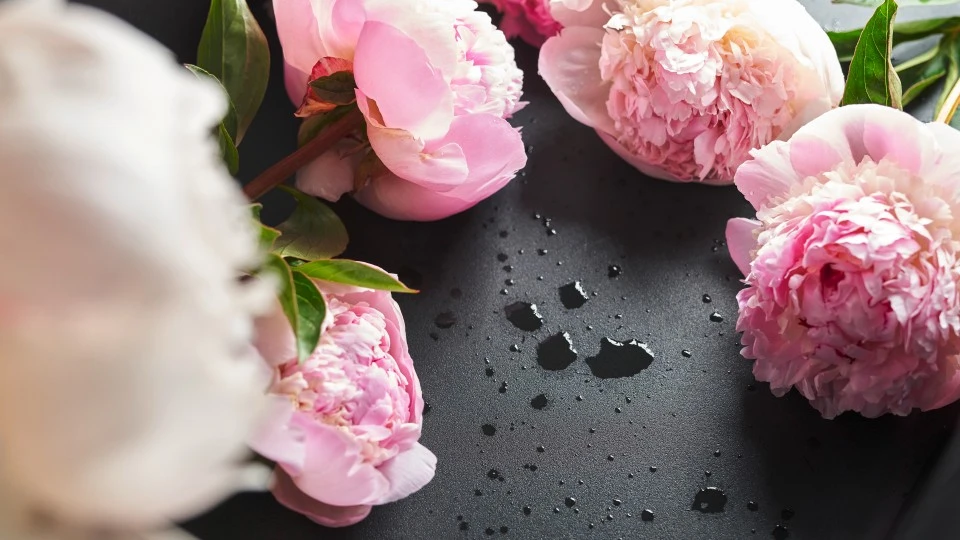 Exclusive Design. BLANCO Silgranit portfolio is offered in six different colours for you to choose from. Modern farmhouse sink styles and spacious undermounts in striking hues like BLANCO latest Black, will make your Silgranit sink the statement piece you've been looking for.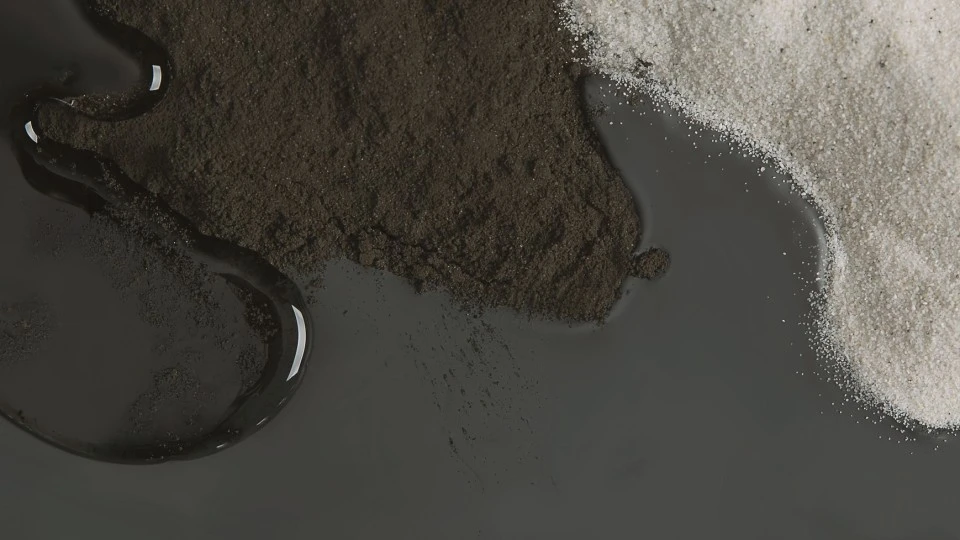 Silgranit is a patented granite composite material made of up to 80% natural granite. This finely ground granite is blended with a high-quality source of acrylic. This superior grade acrylic is made in-house under careful supervision and is blended with specially selected pigments which colours the material all the way through. The durability of Silgranit is the direct result of precise, strict protocols used during every step of production.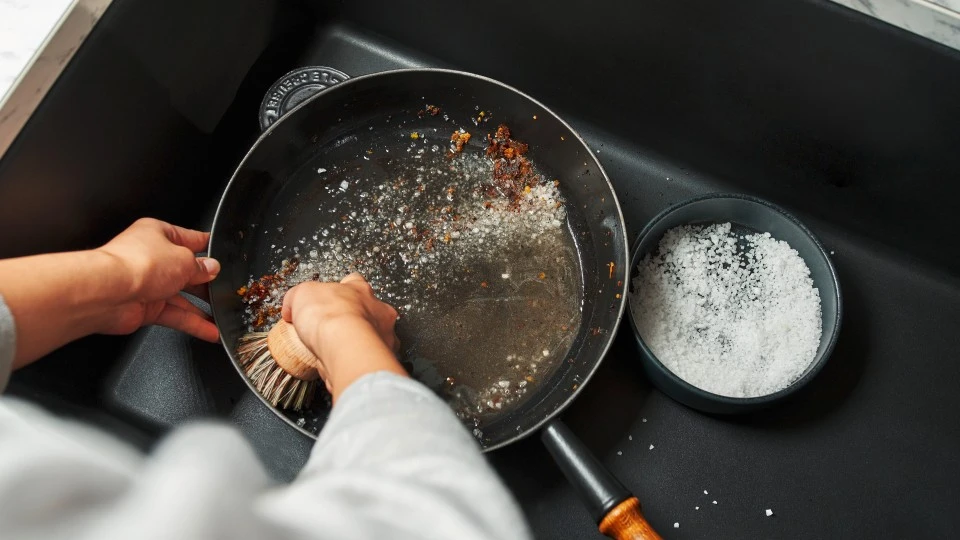 Unsurpassed Durability. A Silgranit sink is the ultimate choice for long-lasting kitchen bliss. Silgranit sinks use advanced engineering to produce a material that easily withstands everyday wear and tear. Scuff marks from knives and heavy pots, boiling water, hot pans and baking trays straight from the oven - don't stand a chance against Silgranit.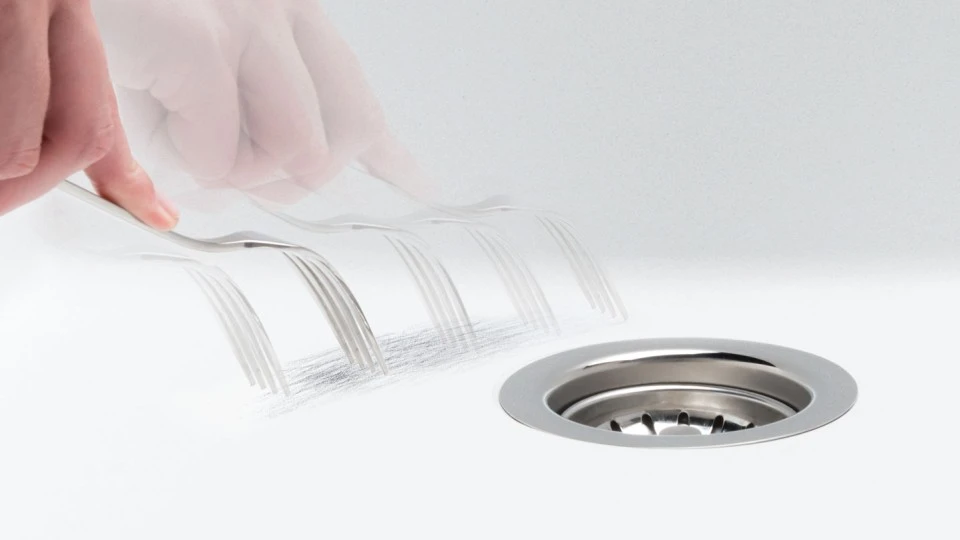 Silgranit is extremely durable and will not scratch. If you scratch a fork or knife on the surface of a Silgranit sink, the sink will actually grind down the metal of the utensil. These metal marks left behind can be scrubbed off with a rough sponge, some baking soda and hot water.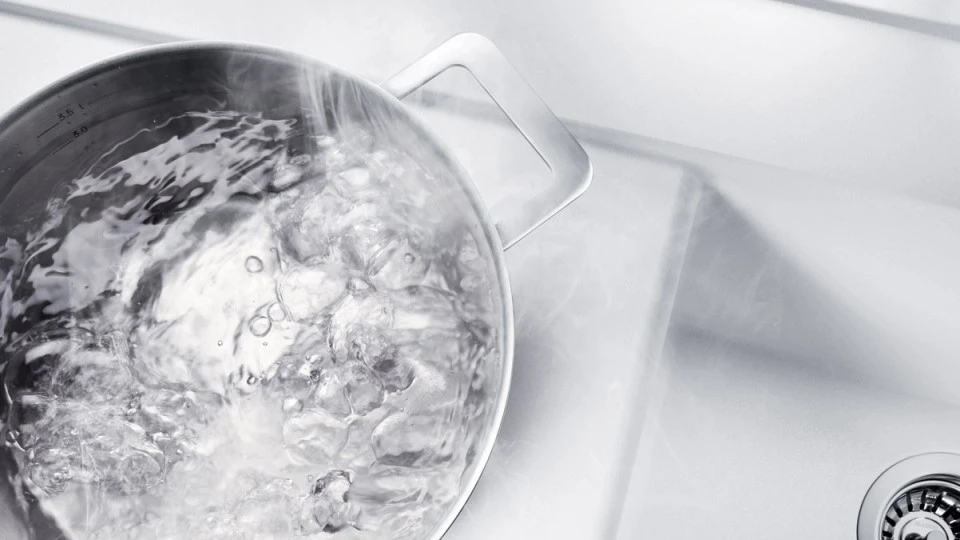 Yes, Silgranit is heat-resistant and will not burn up to 280°C / 536°F, exceeding common boiling or baking temperatures.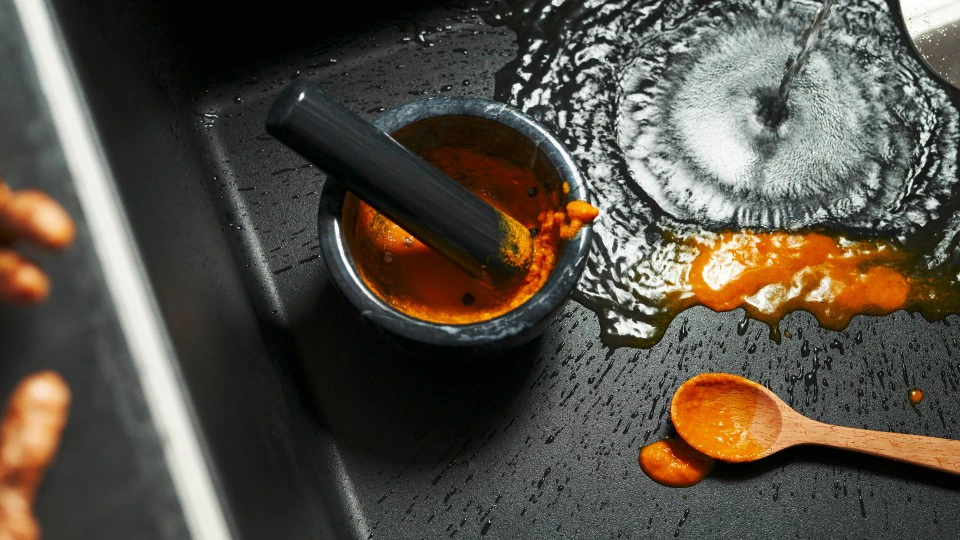 Easy to Clean. Silgranit has a non-porous, smooth stone surface that repels water and liquids, making it stain-resistant and easy to clean. Our patented Hygienic+Plus surface protection formula reduces bacteria growth by an average of 98%*. This low-maintenance, long-lasting material will help make life in the kitchen easier.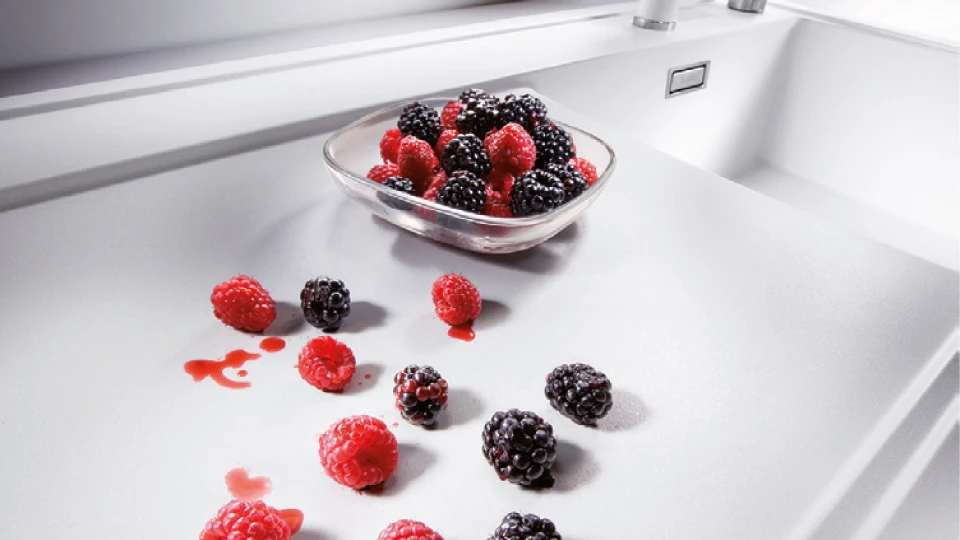 Silgranit is resistant to food acids. Acid-based foods like lemons and oranges can be directly prepared on the sink surface. Even vinegar or acid-based cleaning products will not harm the sink surface (i.e. citric acid, acetic acid).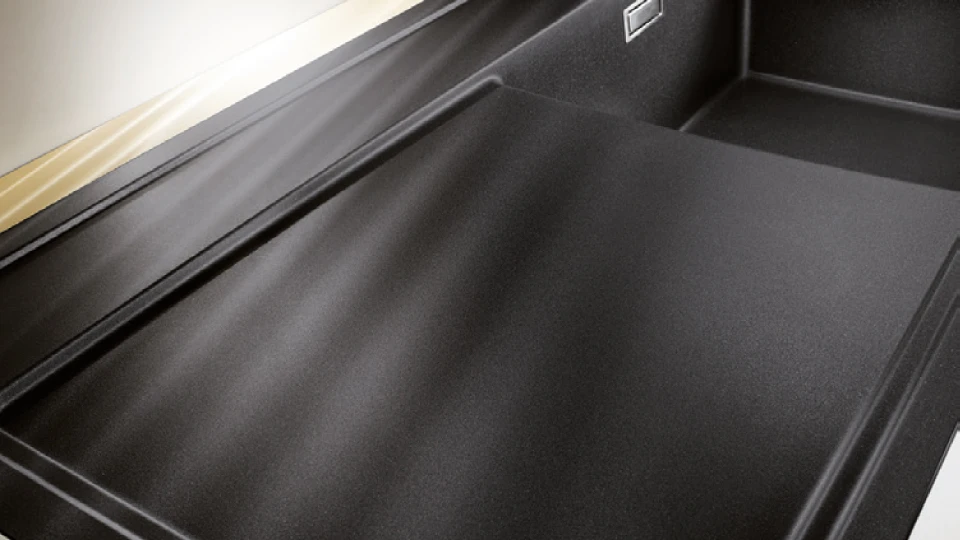 Fresh fruit, vegetables and years of bright sunshine provide the surfaces of your sink with plenty of challenges as time goes on. But they remain completely indifferent. After all, SILGRANIT sinks are solid as a rock. The material will not discolour or fade under normal use, and with a little care.
8 nature-inspired neutrals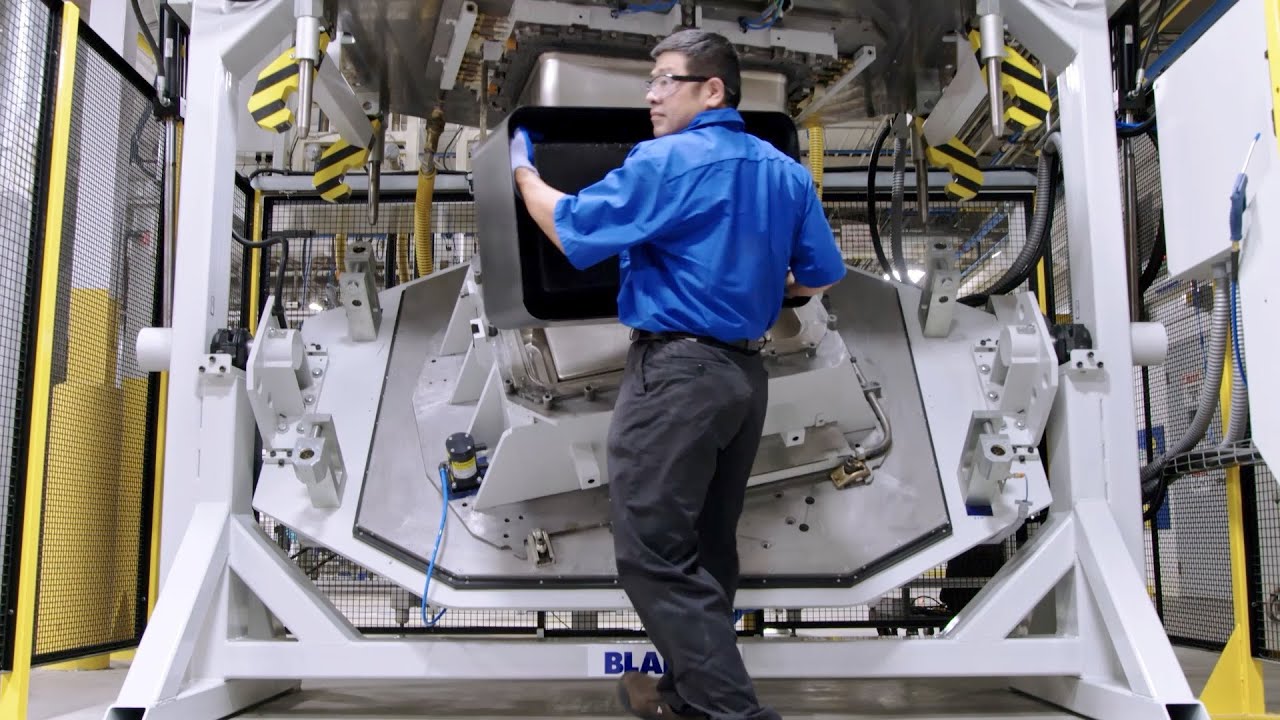 The Science Behind Silgranit
Technology with longevity
BLANCO has taken the hardedst part of granite and engineered it into a moldable material that retains granite's natural strength and beauty. With precise timing in exact meaasures, using sophisticated equipment, high quality acrylic is carefully blended with specially selected pigments and refined granite. Silgranit sinks are proudly manufactured in Germany.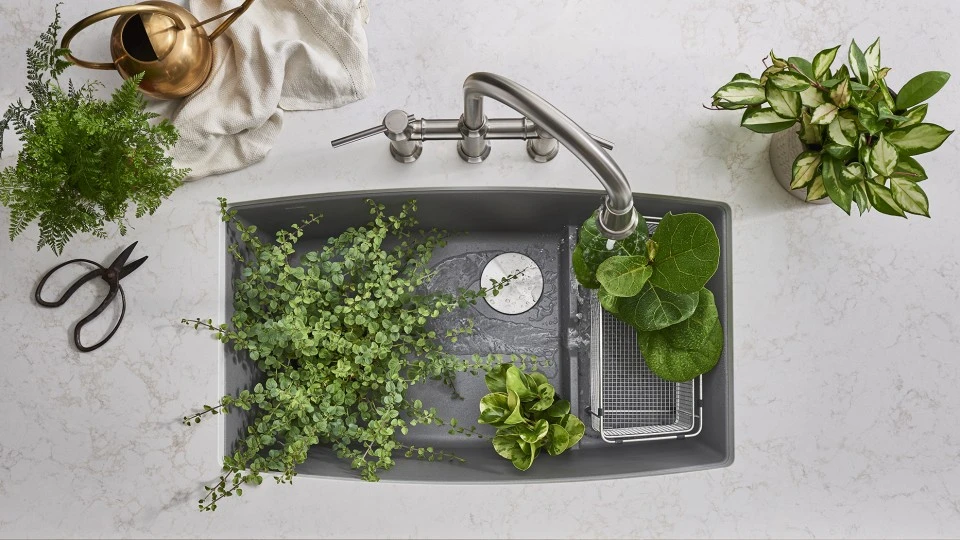 It all begins with an idea
BLANCO believes that good design is a total sensory experience that includes understanding the entirety of context, form, function and expression. BLANCO teams of curious designers and engineers create Silgranit products that connect craftsmanship, function, innovation and technology.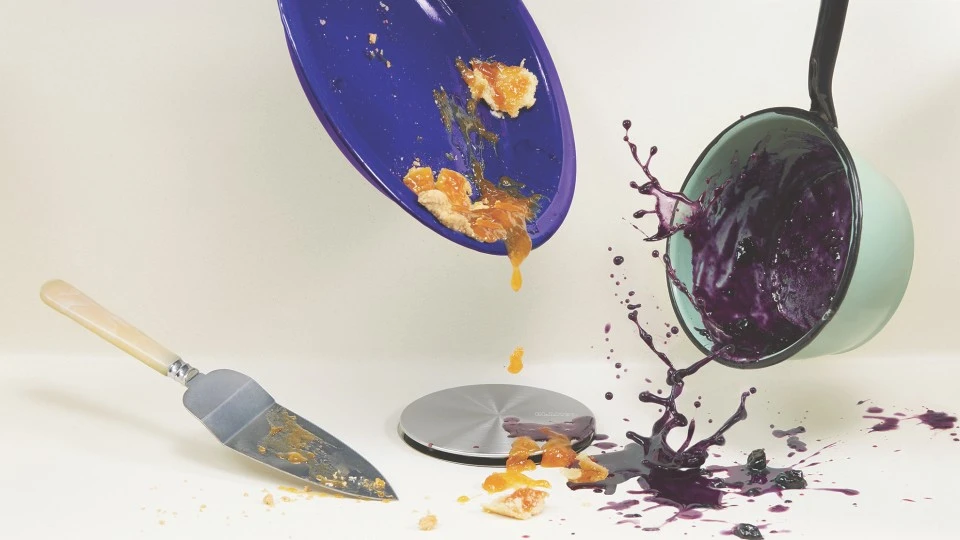 Life With Engineered Stone
Life in the kitchen can get messy. With over 30 years of material development, Silgranit has been engineered to take on the toughest kitchen tasks, while maintaining its smooth, natural stone beauty. BLANCO patented material is strong, durable and easy to clean. Water, a sponge and baking soda is all you need!