The intelligent combination of energy saving and effortless water control.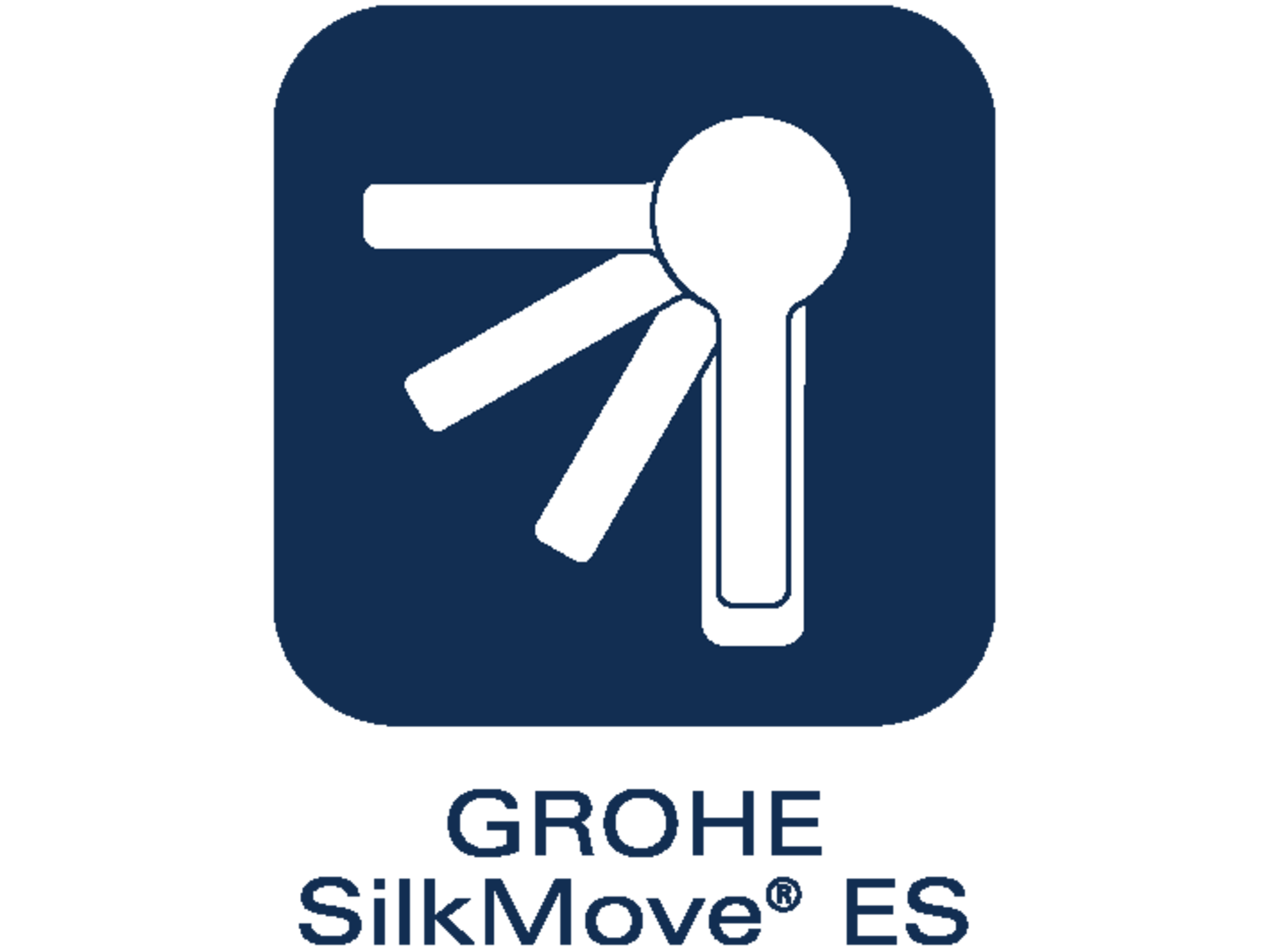 GROHE SilkMove® ES technology not only offers a unique smoothness of operation, but also encourages responsible management of energy and water. In cold-water mode and positioned mid-lever, the ES technology springs into life. This eliminates opening the faucet in the mixed hot-and-cold water mode, saving energy by avoiding the unnecessary heating of water for daily rituals like cleaning your teeth or washing your hands.

When you need hot water, the wide operating angle of the lever ensures that, by moving it up to 90 degrees left of the mid position, the flow of water is ultra-responsive and precise, giving you total control over temperature and water flow.

GROHE SilkMove® ES technology is a harmonious marriage of design and technology, delivering an enhanced water experience whilst encouraging responsible management of precious resources.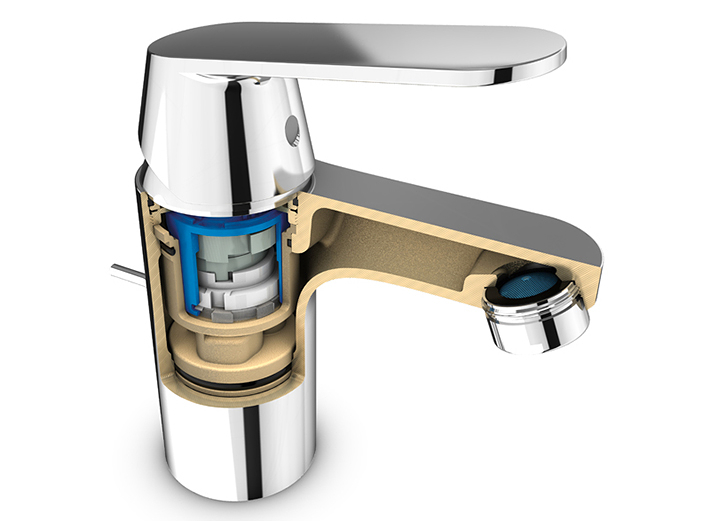 The special ceramic discs and Teflon® technology in GROHE SilkMove® cartridges ensure a lifetime of effortless precision.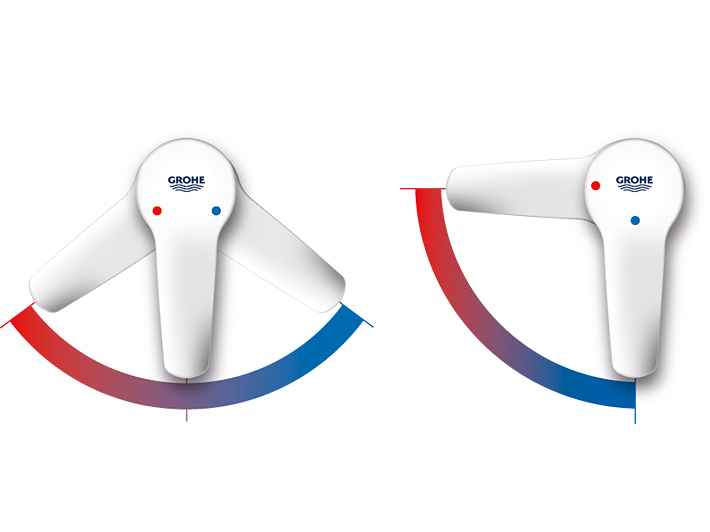 Using the mid-lever position of cold water, GROHE SilkMove® ES reduces wastage of hot water, saving precious water and energy.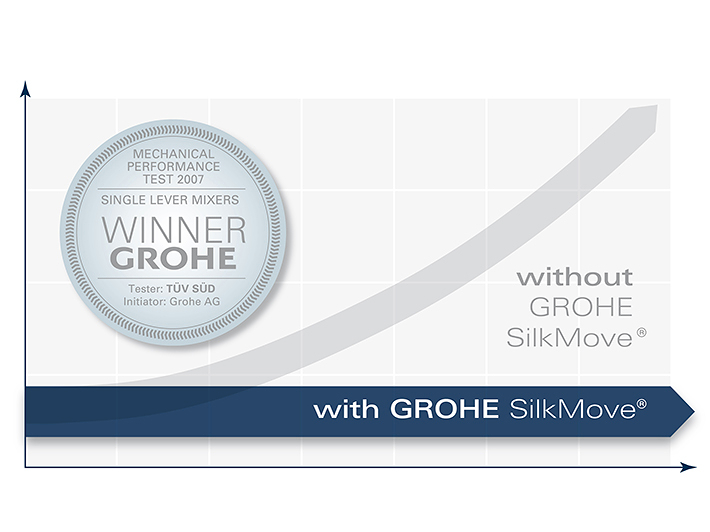 GROHE SilkMove® ES guarantees smoothness of operation as on day one - even after 20 years.
GROHE EcoJoy™ technology included
All products that feature GROHE SilkMove® ES also benefit from our innovative GROHE EcoJoy™ technology.
The GROHE EcoJoy™ technology reduces water consumption by up to 50% without compromising on performance.