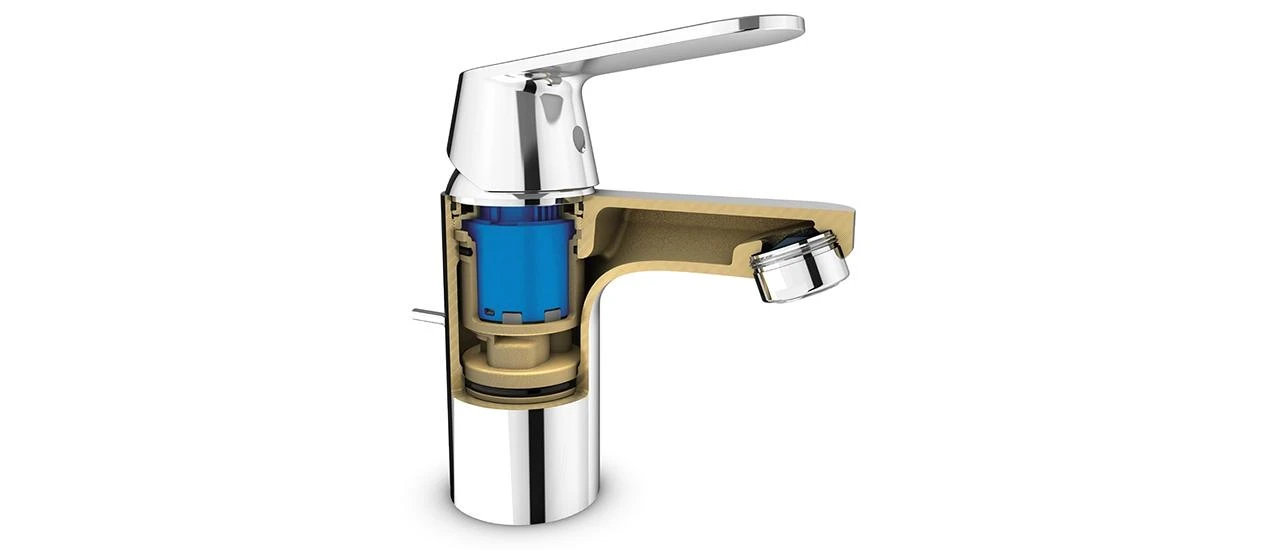 Distinctive blue-coloured components at the heart of GROHE products
The distinctiveness of GROHE products, already apparent in their timeless exterior, has its foundations deeply rooted in the unique internal components that GROHE manufactures. To demonstrate our exceptional stable of unique technologies, we gave them visual recognition.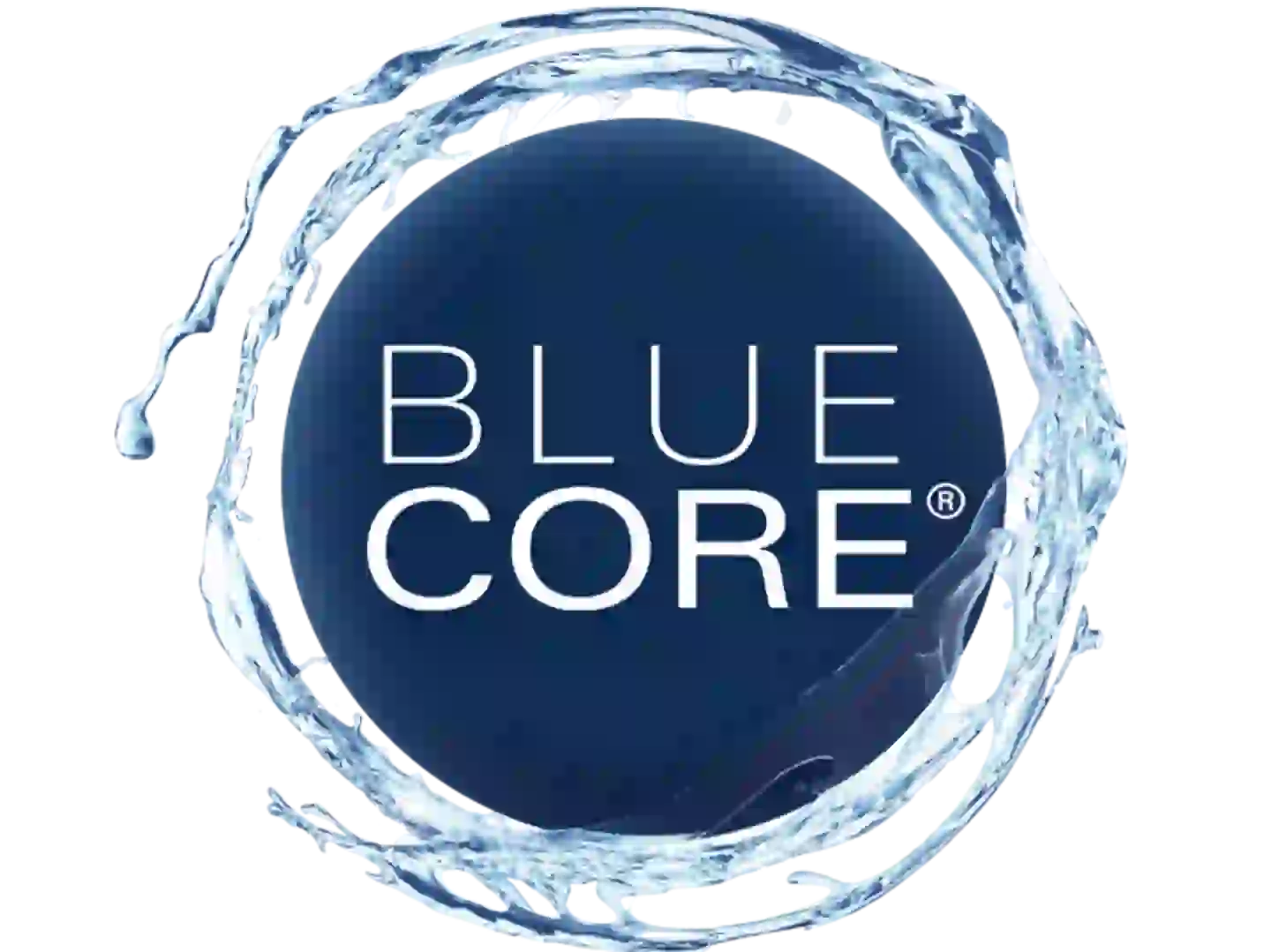 BlueCore™ by GROHE sets apart the technology at the heart of our mixers, thermostats and watertechnology systems. BlueCore™ denotes utmost precision and outstanding ease of use.
Highlighted in a blue colour, BlueCore™ epitomises GROHE product quality, unique functionality and our corporate spirit. It's a magical brand core that highlights all GROHE innovations and technologies that offer Pure Freude an Wasser.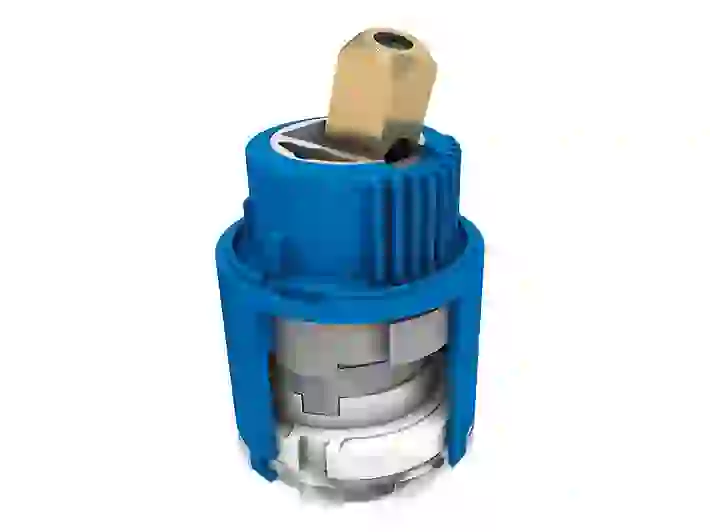 GROHE SilkMove
® cartridge
The heart of each GROHE single-lever mixer ensures a lifetime of effortless water control.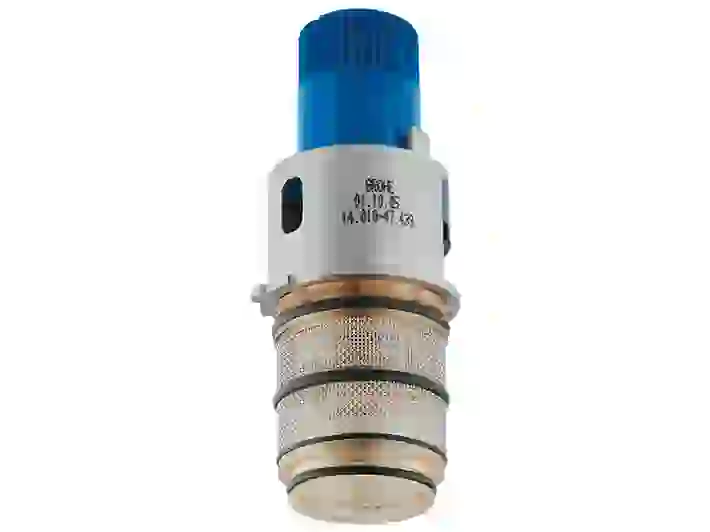 GROHE Turbostat
® cartridge
The heart of a GROHE thermostat – for utmost convenience and safety.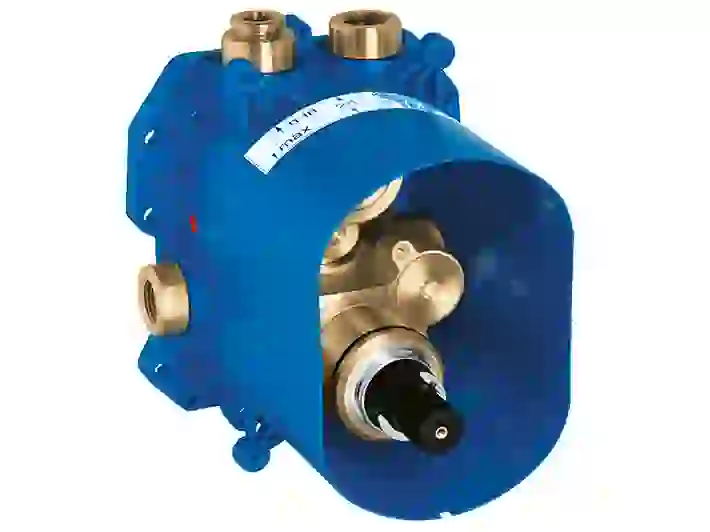 The innovative concealed installation, pre-assembled and tested in our factory for 100% safety.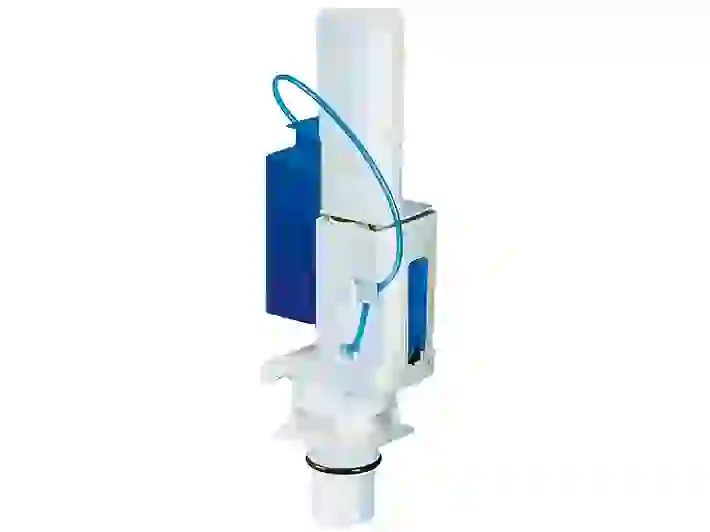 GROHE discharge valve AV1
This valve is multi-functional and suitable for all flush technologies (dual-flush system, start-and-stop function, single-flush system).